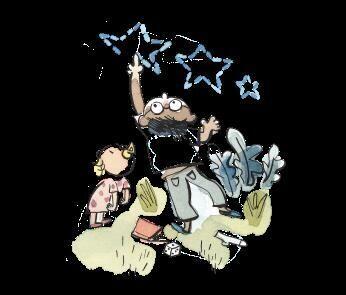 Library Update
Saturday June 30, 2018
Read for fun and prizes this summer
We're reaching for the stars this summer at the library with the Summer Reading Club! What's more fun than dreaming of all the things we can do and be? All ages of young readers can register for our program and earn rewards and paperback books simply by reading books. We also have reading program activities planned for afternoons during July and August. Drop in to sign up and learn more about the program.
But wait, there's more! Check out our Creative Writing Contests for Teens and Youth as well as our annual Summer Bookmark Contest. All items will be judged at the end of August with the winning stories to be published in the Westman Journal and bookmarks printed and shared in all Western Manitoba Regional Library branches. Let's get those creative ideas flowing! Drop into the library to find out more and to pick up entry forms.
And because we don't think that kids should have all the fun, adults can submit book reviews over the summer to be entered into a draw for amazing prizes. Sorry, we have no winter vacations to give away, but there's some fun summer swag available and your reviews will be shared (anonymously) on our social media. We love to read reviews from our readers, and we know that other readers enjoy the reviews as well. Just send your book review to Danielle at programs@wmrl.ca to be included in the draw.
"You can find magic wherever you look. Sit back and relax. All you need is a book."  Dr. Seuss