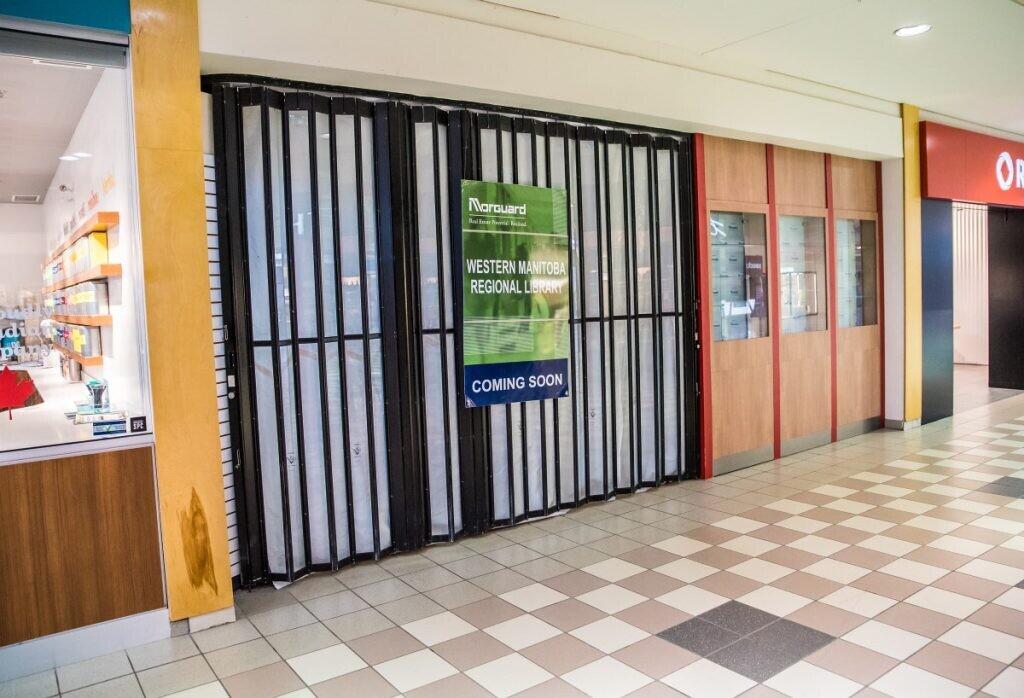 Additional Brandon location in May 2020!
Wednesday March 4, 2020
The Brandon Public Library is pleased to announce that we will soon be able to serve our community from an additional location within the Shoppers Mall!
The Brandon Public Library will continue to operate out of our current location in the downtown area but come May 2020 we will also be able to serve you at a second spot within the Shoppers Mall! We are thrilled to have this opportunity and hope to engage with some new faces (in addition to familiar ones) while providing library services in Brandon's bustling south end. Our mall location will showcase new books and offer access to all of our regular services, including the ability to sign up for a membership (free to residents of Brandon), to sign out books, to place and pick up holds, to attend public programs, and more! We hope that you will share in our enthusiasm during this exciting time and look forward to seeing you at the mall beginning in the month of May!