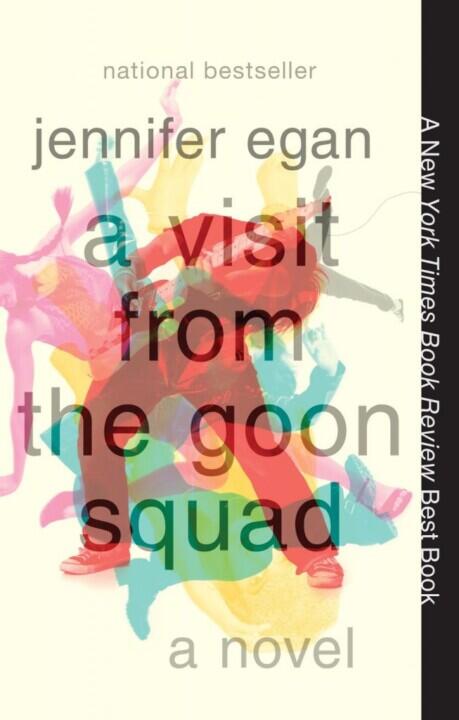 Book Review: A Visit From the Goon Squad by Jennifer Egan
Tuesday January 12, 2021
Reviewed by Julia from the Shoppers Mall Brandon branch
Jennifer Egan's "A Visit from the Goon Squad" is a literary collage that tells the stories of Bennie Salazar, an aged punk rocker that longs for his youth, and Sasha, his young employee who suffers from kleptomania. Each chapter tells a different story from a different perspective, and we slowly learn the intricacies of Bennie and Sasha's lives through multiple stories rooted within the music industry's transformation.
"A Visit from the Goon Squad" is both a novel with interlocking chapters as well as a collection of stand-alone short stories. Egan expertly crafts each character with brilliant depth within the confines of a single chapter. Nostalgia and self-destruction underpin every page as characters struggle to cope with the unrelenting nature of time. Tragedy, satire, and even PowerPoint are used to tell the story of complex characters facing their waning dreams. Darkly funny and immensely powerful, "A Visit from the Goon Squad" cannot help but have us reflect on our own mortality, use of time, and relationships with others.
"A Visit from the Goon Squad" is available for borrowing through the WMRL as a physical book, book club kit, and an e-book. You can find it in our online catalogue here to request a copy.
For a complete list of all the book club kits available to WMRL users, see our update titled Book Club Kits (posted on December 18, 2020).