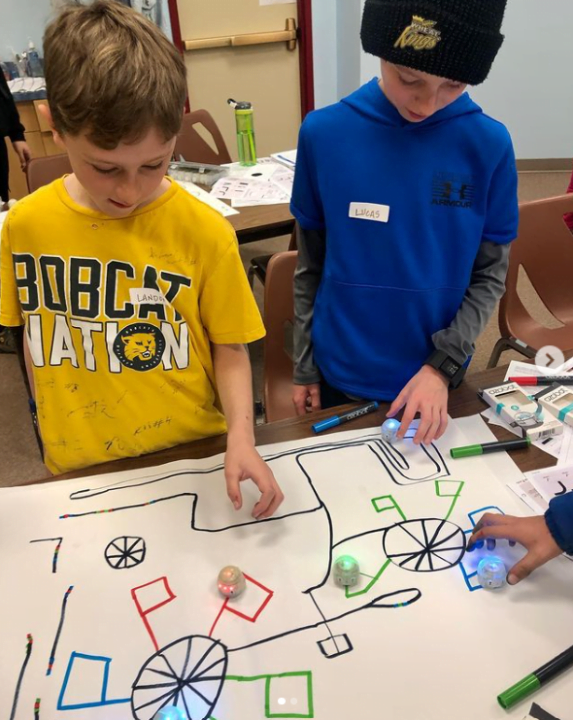 Digital Creators
Wednesday May 25, 2022
The downtown Brandon branch of the Brandon Public Library, in partnership with Mini University, are currently hosting the library's first digital literacy program!
Digital Creators was free of charge and open to two groups of kids, aged 7 to 9 and 10 to 12. They are meeting in the Program Room at the downtown branch of the Brandon Public Library. This program introduces exciting digital literacy, robotics and coding activities in a fun, hands-on way that is accessible for all skill levels. This program filled up quickly. If you're interested in registering your child for future programs like this one, please send an email to programs@nullwmrl.ca.
Photo credit: Melissa Jago.