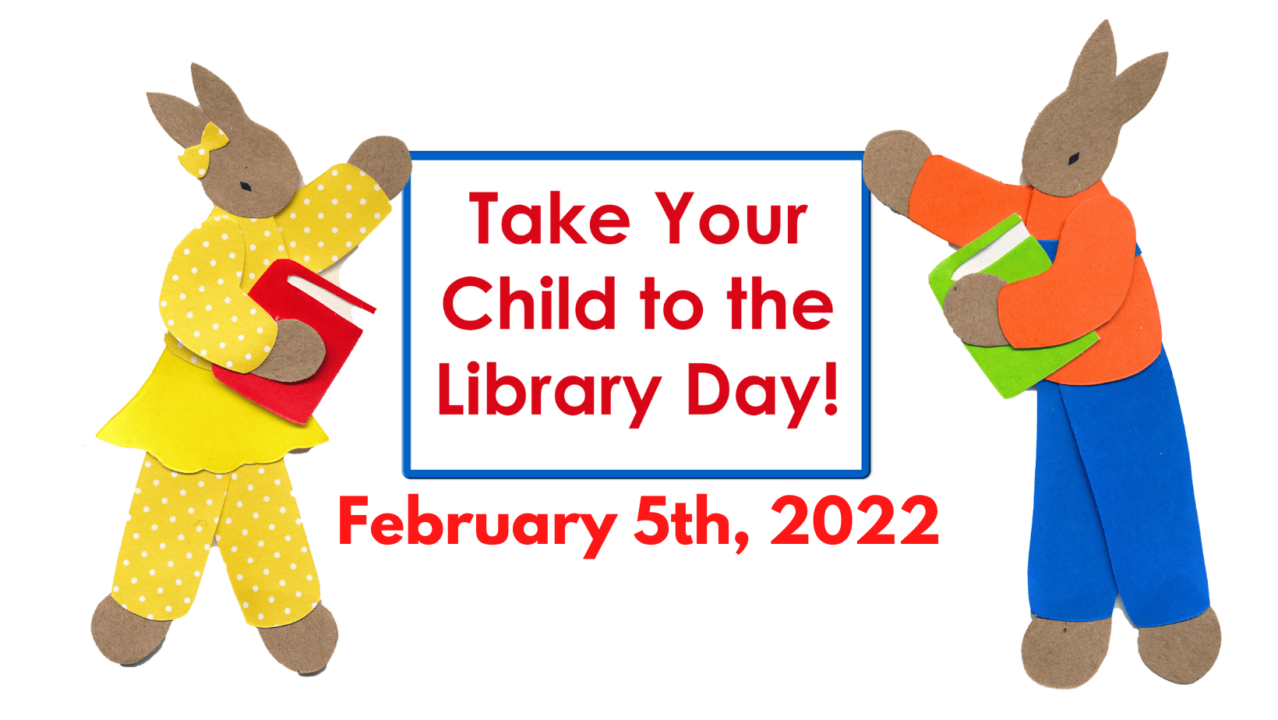 International Take Your Child to the Library Day
Tuesday January 11, 2022
Saturday February 5th, 2022 is International Take Your Child to the Library Day! This year, the Western Manitoba Regional Library has signed up to participate along with other libraries in Canada and in the U.S. We would love to see you and your family at the library on this very special day. Both branches will be open in Brandon on February 5th as well as our Carberry branch.
The Shoppers Mall Library is taking it a step further. They will be offering a special craft, a treat bag, colouring pages for everyone in the family and puzzles to commemorate Take Your Child to the Library Day. You don't want to miss out! The craft and treat bag will be limited to one per family because supplies are limited, and are only available on a first-come basis.
These plans are subject to change depending on the public health orders. Currently we are limited to 50% capacity.