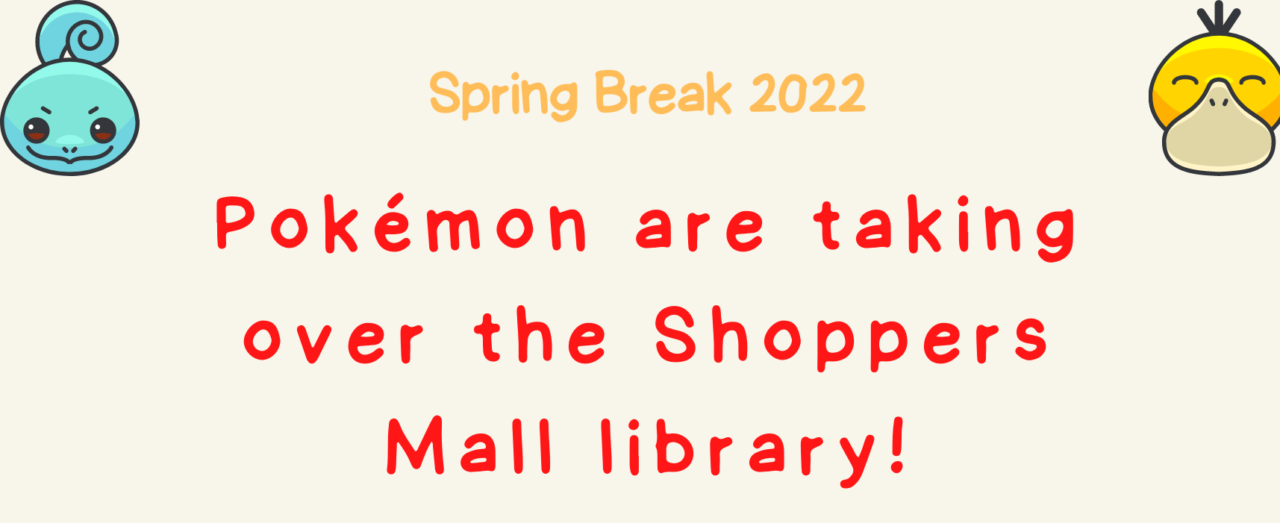 Let's Pokemon on Spring Break
Monday March 14, 2022
Join us over spring break at our new location in the Brandon Shoppers Mall.
Beginning on Monday, March 28th right through Friday, April 1st, come out at 2:30 PM to 3:30 PM to take part in some Pokemon-themed activities. We will be drawing our own Pokemon, hunting for Pokemon, making Pokemon crafts and battling/trading Pokemon cards.
There will be a prize draw each day for Pokemon cards supplied by I Want That Stuff (www.iwantthatstuff.store) Kids of any age are welcome. No need to register. If you have any questions, send an email to programs@nullwmrl.ca See you there!
For more information, see the attached poster