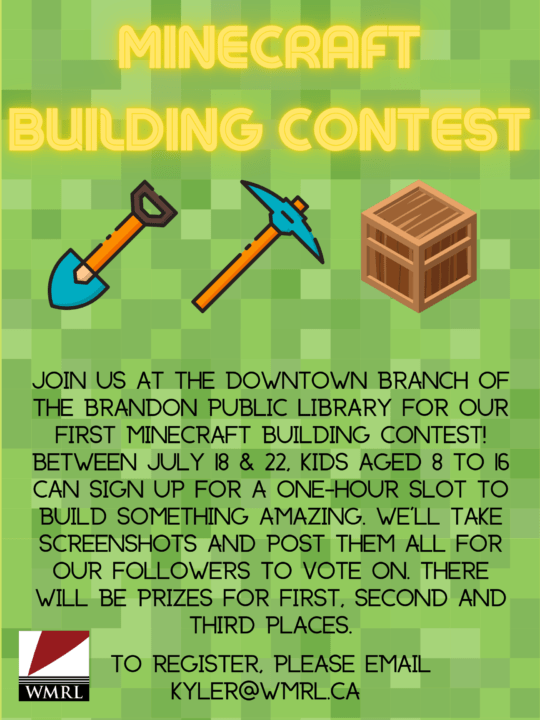 Minecraft Building Challenge
Monday July 18, 2022
Come test your Minecraft building expertise!
Join us at the downtown branch of the Brandon Public Library for our first Minecraft Building Contest! Between July 18th & 22nd, kids aged 8 to 16 can sign up for a one-hour slot to build something amazing. We'll take screenshots and post them all for our followers to vote on. There will be prizes for First, Second and Third Places. To register, please email kyler@nullwmrl.ca.
On Saturday, July 23rd at 10 AM we will be posting on our Facebook and Instagram pages with screenshots of the builds and you can vote on your favorite build by "liking" the screenshot.