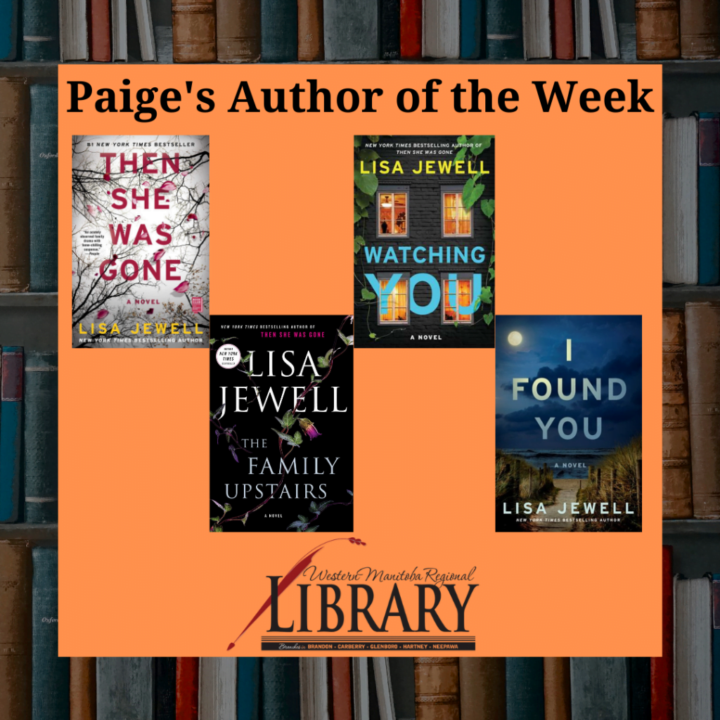 Paige's Author of the Week
Wednesday September 8, 2021
I'm switching it up this week! Instead of just recommending one book, I thought I would highlight an author that I really enjoy.
Lisa Jewell is one of my favourite authors. She is from England and writes romance, historical fiction, thrillers and general fiction. My favourite titles by her have been her thrillers. I think that particular genre is where she shines. Lisa in my opinion is the queen of the slow burn thrillers. She does a great job of always building tension throughout her novels. They are full of twists that I usually never see coming. The books that I have read have all been engrossing and I couldn't put them down.
I am a big fan of her writing style because you immediately are absorbed into the storyline and are invested in the outcomes of the characters that she creates. I just have to know how they end. She manages to put a fresh spin on certain thriller tropes. That is what makes her books so much fun to read, because they don't follow the usual formula found in the genre. If you have never read any books by Lisa Jewell, I highly recommend you start with Then She Was Gone. It is one of her best titles!
Lisa Jewell's books are available as physical copies, and as eBooks and eAudiobooks on both Libby and Hoopla. To view her collection, search her name through the Catalogue on our website.