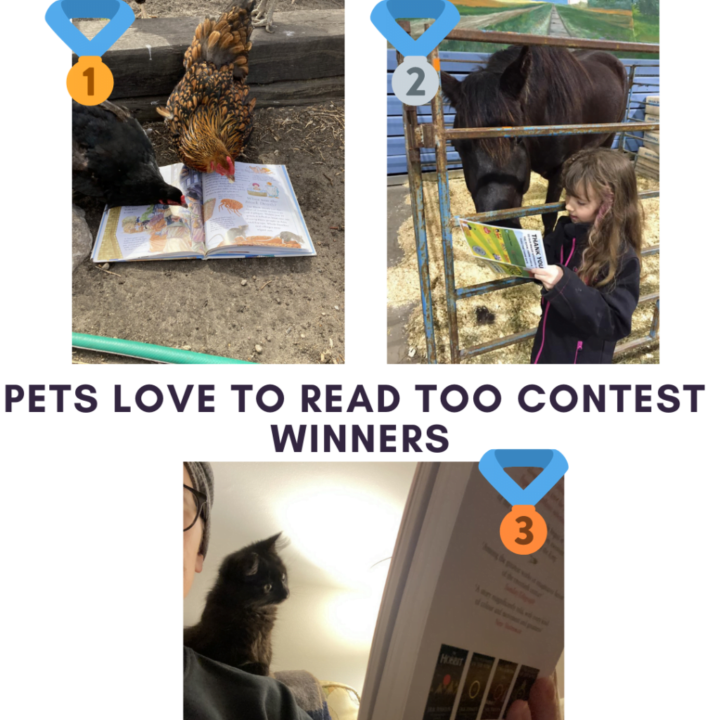 Pets Love to Read Too! Winners Announced
Monday May 17, 2021
The Western Manitoba Regional Library would like to thank all who submitted photos of their pets reading for the Pets Love to Read Too contest. Our panel of judges certainly had their work cut out for them in choosing only three winners! The winners have been contacted and will receive prize packages valued at $75 (1st place), $50 (2nd place), and $25 (3rd place). All prizes include gift cards from PetSmart. Thank you to PetSmart Brandon for generously offering to contribute to the packages.
1st Prize Winner: Anna Griffin's photo features Cleopatra, an Australorp chicken (black feathered), and Tiramisu, a Wyandotte chicken (spotted), reading a children's history book. Pam Griffin, who submitted the photo, shared that chickens prefer books with colourful illustrations! 😉
2nd Prize Winner: Heather Arthur shared a photo of her daughter, Hailey, and horse, Zuri, reading together at a past Royal Manitoba Winter Fair. Zuri was on display in the Rare Breeds barn.
3rd Prize Winner: Sarah Soprovich shared a photo of her cat, Pippin, enjoying The Two Towers.
Thank you to everyone who participated, we loved receiving your photos!