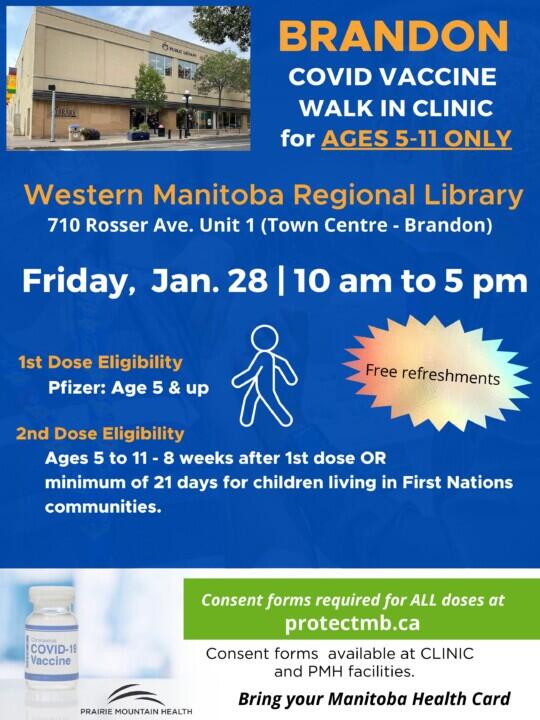 Vaccine Clinic for Children
Monday January 17, 2022
The Brandon Downtown branch will be hosting a vaccine clinic for children on January 28th, from 10 am to 5 pm. Children aged 5 to 11 years old are eligible.
There will be free refreshments and a prize draw. Consent forms are required and can be found at protectmb.ca. Don't forget to bring your Manitoba Health card.
Details can be found here on the poster.