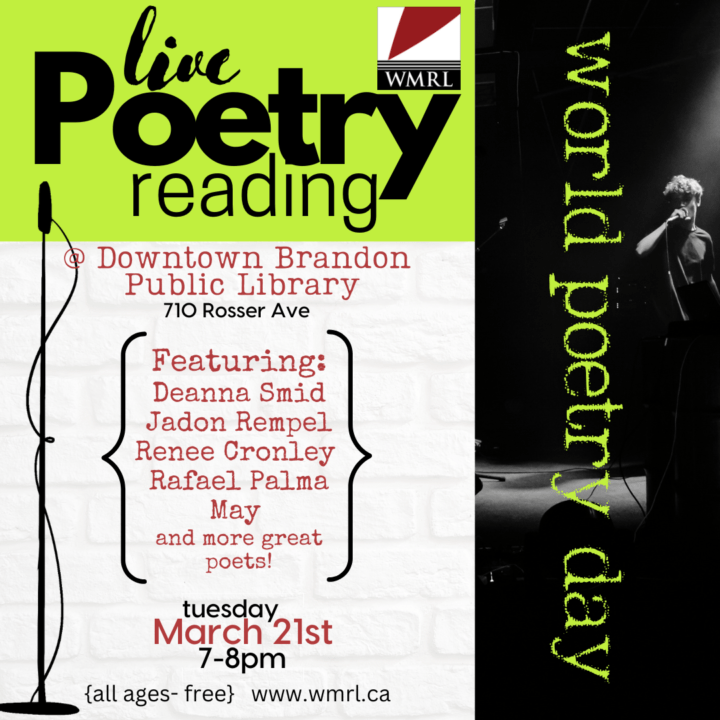 World Poetry Day
Tuesday March 14, 2023
In celebration of "World Poetry Day" the Downtown Brandon Public Library will be hosting an all-ages POETRY READING! Tuesday March 21st, 7-8pm, free event.
Featured Poets:
Renee Cronely
Jadon Rempel
Deanna Smid
Rafael
May
& more great poets!
What is World Poetry Day?
Held every year on 21 March, World Poetry Day celebrates one of humanity's most treasured forms of cultural and linguistic expression and identity. Practiced throughout history – in every culture and on every continent – poetry speaks to our common humanity and our shared values, transforming the simplest of poems into a powerful catalyst for dialogue and peace.