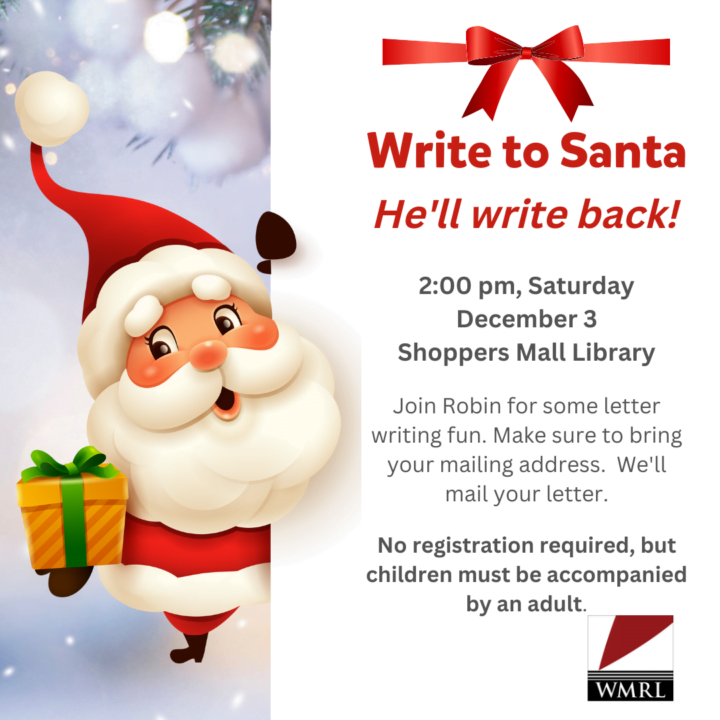 Write to Santa at the Shoppers Mall Library
Tuesday November 15, 2022
Join us at the Shoppers Mall Library on December 3rd as we write some letters to Santa. Supplies will be provided; all you need to bring are ideas about what you want to tell Santa!
No registration is required but children must be accompanied by an adult.
If you are unable to make it to the program, don't worry! Both Brandon branches will offer a Santa letter template to take home. Bring your completed letter to either location with your return address and we will mail them out for you! The cutoff date to receive a response is December 9th.