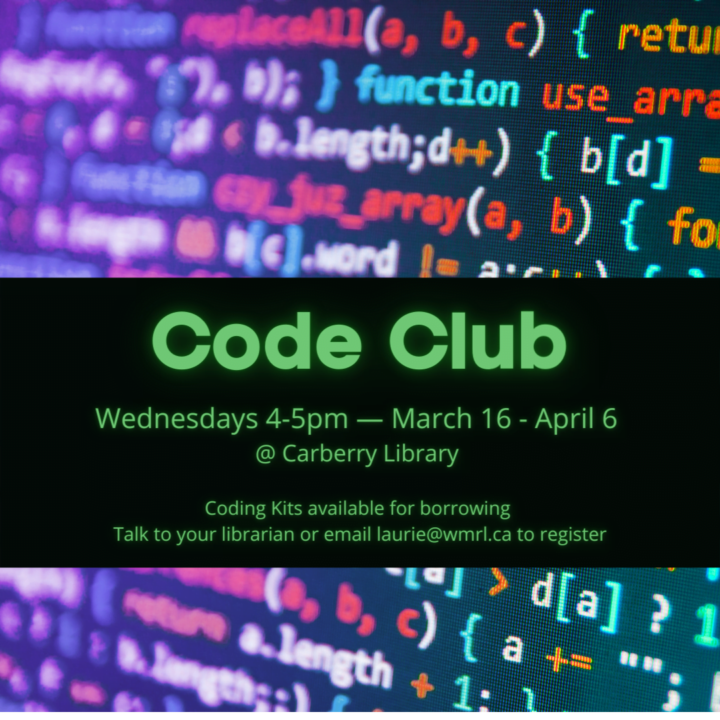 Carberry Code Club
Wednesday February 23, 2022
Sign up now for a Beginner Level Code Club to learn coding.
Starting Wednesday, March 16 and running until Wednesday, April 6 this four-week session will be available at Carberry Library from 4-5pm.
This is a beginner's code club with no experience necessary. We will be running through the first module of Scratch. Recommended age group is ages 8-12 but anyone is welcome to join.
Carberry residents are welcome to attend the sessions at the Carberry/North Cypress Library and use our Chromebooks in person.
Please call Carberry Library with your questions and register in advance at laurie@nullwmrl.ca.