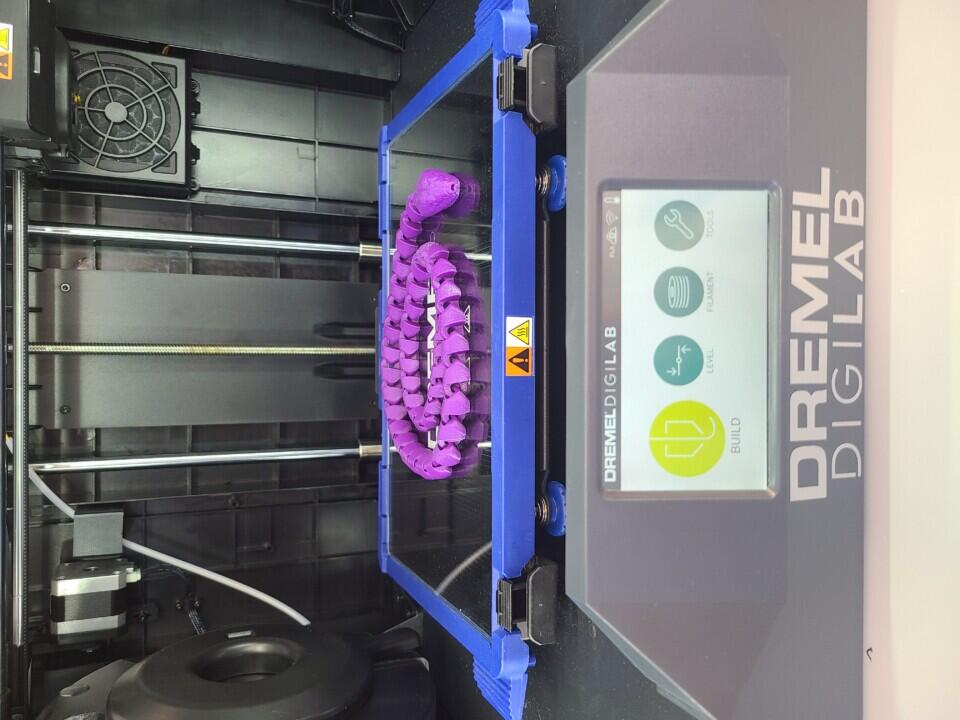 New 3D Printer at Carberry Library
Thursday November 25, 2021
The Carberry/North Cypress Library is thrilled to make a new 3D printer available! If you want to give it a try, drop in to the library to see it in action or give us a call to discuss how to get started on your own project.
How does it work?
A 3D printer creates a three-dimensional solid object from a digital file by adding successive layers of material onto a flat print bed. Each layer can be seen as a thinly sliced cross section of the object. The final 'print' is an object created from a file output by specific software in .stl format which can be brought to the library on a USB stick or sent to the library by email.
All you need to use the printer is a current membership in the WMRL and a digital 3D model in an .stl file format.
For more information, please read our guide on getting started with 3D printing here or give us a call at 204-834-3043.
Thank you to the Carberry and Area Community Foundation who provided the grant to purchase this printer.