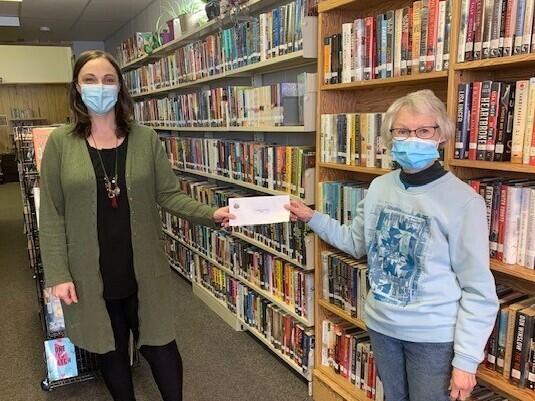 Glenboro Library Renovations
Tuesday March 15, 2022
The Glenboro/South Cypress Library received a generous grant from The Glenboro Area Foundation, to continue progress on the renovations in the Library office.
The office was in in need of a total makeover and to add additional storage. This is phase two of a three phase remodel plan, and involved adding a built-in desk with filing cabinet, shelving and a large counter top for increased work space. Before and after pictures of this portion of the office renovation are included to show the improvements.
Pictured as well is Branch Supervisor, Kelly Tirschman receiving the cheque from Glenboro Area Foundation board member, Myrtle Nichols.