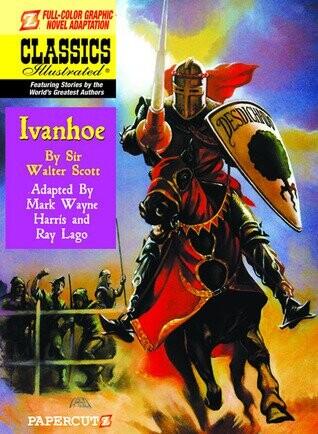 Graphic Novelizations of Classics at Hartney Library
Tuesday November 24, 2020
Hartney Library has a selection of Classics Illustrated's full color graphic novel adaptions of classic novels in our Junior Fiction section.
These novels feature stories by the world's greatest authors, such as "Ivanhoe" by Sir Walter Scott, adapted by Mark Wayne Harris and Ray Lago.
In "Ivanhoe," Scott's attentiveness to details, including many unfortunate realities, combines with his sense of adventure to produce a thrilling tale that provides a look inside life in medieval England.
This graphic novel is easy to read and the illustrations are bright and colorful. If this interests you, please place a hold through the catalogue listing here.