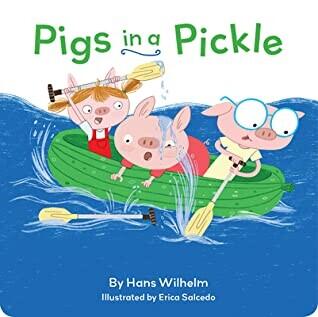 New Board Books at Hartney Library
Wednesday September 2, 2020
Hartney Library has a new selection of board books for young children.
A couple of our favourites are:
Pigs in a Pickle by Hans Wilhelm is a story about three little pigs that are ready for anything – especially having fun. But, whoops! Sometimes their day doesn't go as planned, but that's OK! No matter what the oopsie, the pigs keep going, always staying positive and landing on their teensy feet! Reserve it in our catalogue.
Good Night Moose by Adam Gamble and Mark Jasper is a board book with colorful illustrations and lots of fun facts about moose and their environment. An easy to follow book that is sure to be a favourite! Reserve it in our catalogue.