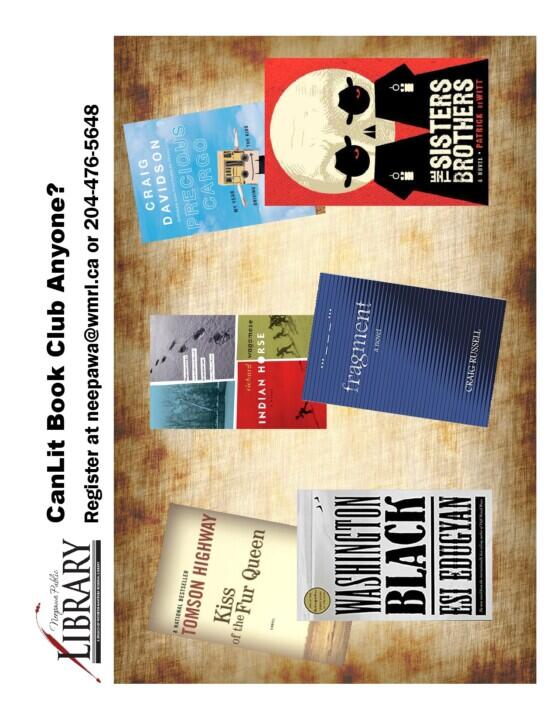 CanLit Book Club?
Tuesday March 8, 2022
All this talk about Canada Reads has got us thinking that it might be time to start our very own Book Club at the Neepawa Library focused on Canadian authors.
We could meet on a Tuesday afternoon starting (maybe 🤞) in April. Who's game?!
Registration will be required. Please call the Neepawa Library at 204-476-5648 or drop us an email at neepawa@nullwmrl.ca