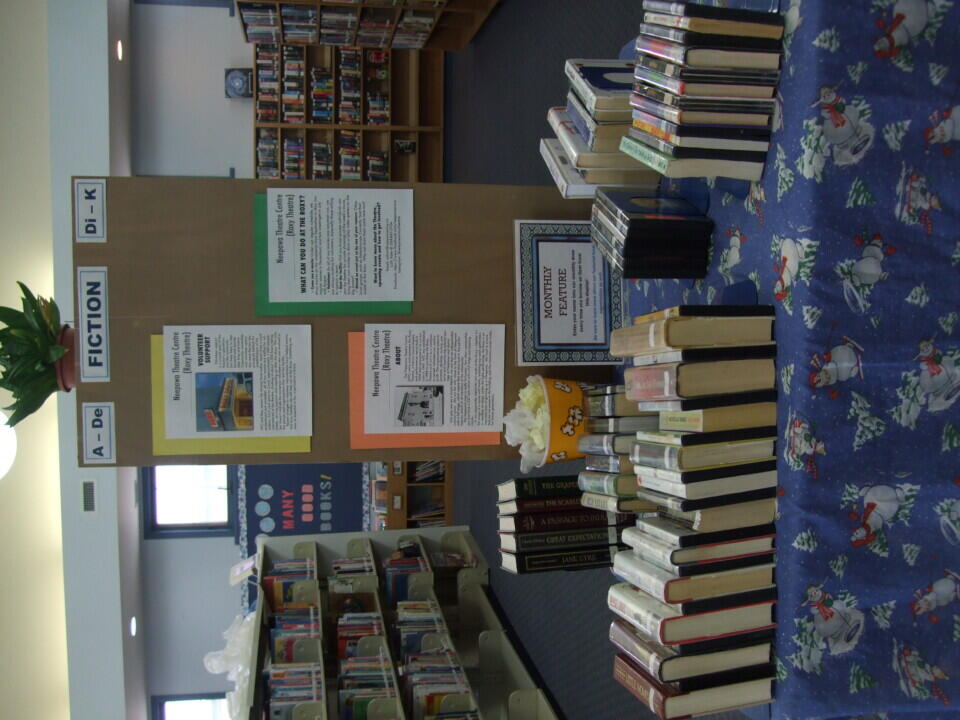 Focus on Neepawa's Roxy Theatre
Wednesday February 9, 2022
The Roxy Theatre is the Neepawa Library's featured organization for February and we're supporting the Roxy and the hard-working volunteers as they reopen this community-owned theatre after a long winter break.
February is "I Love to Read Month" and since we know that many of the best books have also been made into movies – and the Academy Award nominations are also announced in February – it's a great time to think about books that have made the leap to the screen!
Drop in to check out some of our books and DVDs and have your name entered into a draw for Roxy tickets!