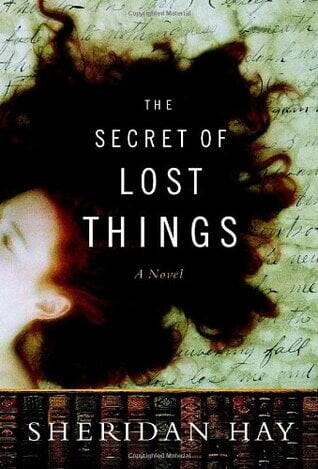 For the Love of Books
Friday August 28, 2020
I recently finished reading Sheridan Hay's novel: "The Secret of Lost Things." It's currently in Neepawa Library's collection and you can place a hold here in our catalogue.
Primarily a coming-of-age novel about a young woman who travels from her home in Tasmania after the death of her mother to New York City, where she lands a job in a large used book store called the Arcade and become embroiled in a search for a lost manuscript written by beloved American author Herman Melville. Our heroine learns to make her own decisions and to pursue the things that she wants all the while describing this facinating world of book collecting. We also meet an eclectic group of people at this book store and learn how there's many different kinds of book lovers.
Ms. Hay herself emigrated to America and based this book on her own experiences. She subsequently entered into the book and publishing trades which helped to build this novel full of personal introspection and discovery.
However, this story takes an interesting turn. Only days after finishing the book, I stumbled across a documentary film on CBC Gem called "The Booksellers." How could I resist? The description said it was about the rare-book trade in New York City. Do you see where this is going? Imagine my surprise when many – and I mean many – of the stores and people from "The Secret of Lost Things" are revealed as real in the documentary. Right there is the multi-story bookstore that the Arcade is modeled after. And the highly respected collector of rare things from the book (Peabody), is right there on the screen talking about all the reasons he collects and displays the items he owns! It was sureal to say the least.
Not being a novelist myself I have the utmost respect for people who can create a story from their imagination and make it appealing to other readers. But the serendipity of this personal reading experience makes me wonder if maybe, just maybe, a person could write an interesting story by just changing a name here, a location there, and right there in the middle there's a little side story about a small library in a Canadian Prairie town.
This is a good reminder to check into National Novel Writing Month which is starting online writing workshops in September. Want to write? Give it a try!