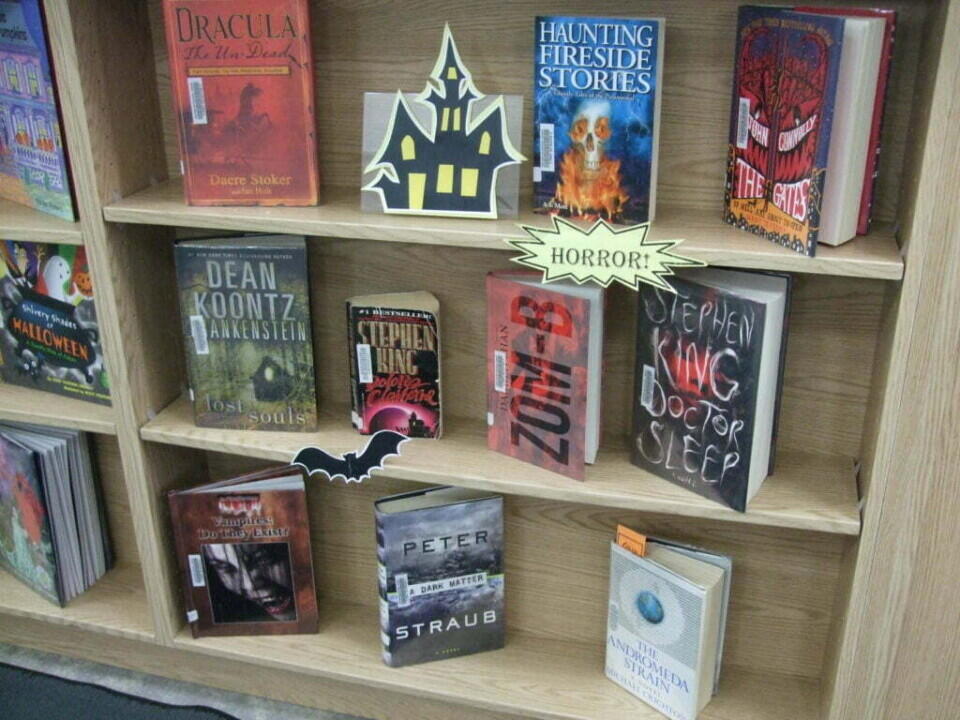 It's time for Spooky Reads!
Tuesday October 20, 2020
Do you like that shivery feeling from reading scary books?
From ghost stories to vampires to creepy murder mysteries we've got something for everyone!
Our catalogue will help you find your favourite spooky authors, too. Just go to the catalogue link at the top of this page and enter an author's name (eg. John Connolly) in the search field on the catalogue page. On the search results page you can see on the left side if any of the titles are in your home branch so you can pick them up the next time you drop in, or better yet, sign in with your library card and place a hold on the title so you get it right away. If the title you want is not in your local branch, place a hold and ensure you have it sent to the branch of your choice for pickup.
Just remember to turn on all the lights before curling up with that scary book…