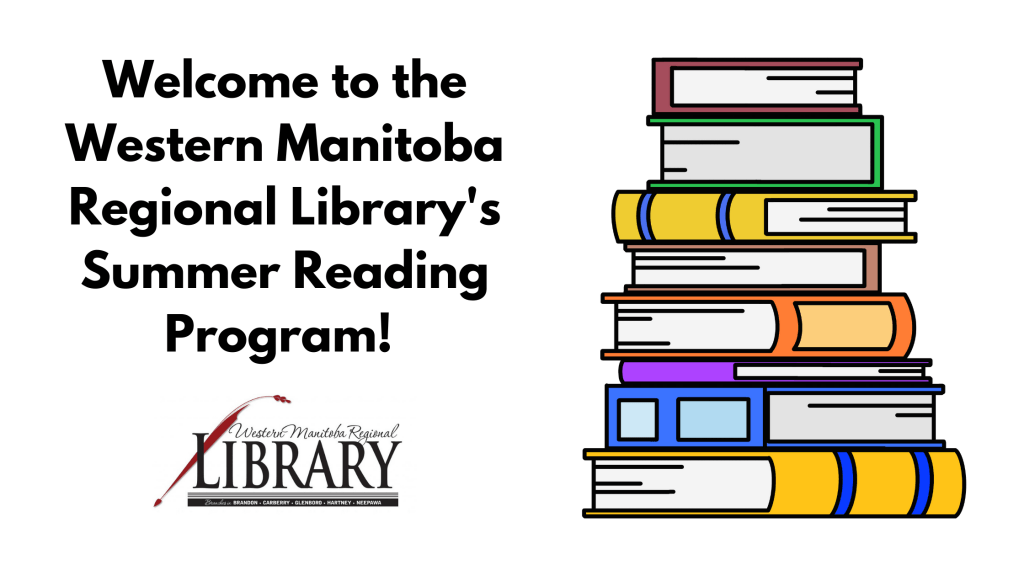 Summer Reading Program
Thursday June 24, 2021
The WMRL is excited to share that our Summer Reading Program will begin soon, on Monday, June 28th, and will run for 8 weeks until August 20th.
We know that the current circumstances around COVID-19 have made things complicated for many families, so we have aimed to keep our Summer Reading Program as simple as possible! The program is open to all children, ages 0-18 (though it is geared towards those under 12). We are also offering a separate reading challenge for those ages 13 and up. Check out the Bookish Bingo!
Participants in the Summer Reading Program will not need to track minutes or pages this year. Instead, they will simply record the titles and authors of each book that they read over the course of the 8 weeks. We know that each child reads at their own pace and that everyone's literacy goals are unique. For this reason, we have not set any milestones for the Summer Reading Program this year. We simply ask that participants read as much as they can/as much as they like (these goals can be determined by families according to what works for them), and that they read something each week for all 8 weeks of the program in order to qualify for prizes.
Here's how to participate:
Readers log notebooks will be available for pick-up from all WMRL branches beginning on Monday, June 28th. For details on how/where to pick-up a notebook, please contact programs@nullwmrl.ca or reach out to your local branch. Participants can also use any notebook that they have at home to record their reading if this is preferred. There is NO registration required to participate.
Participants in the Summer Reading Program are encouraged to read whatever they would like – whether that is picture books, chapter books, graphic novels, e-books, or audiobooks! If you would like some ideas and inspiration, we have created reading lists of optional themes that participants are welcome to follow as much as they would like. You can find those lists here.
After July 23rd, participants will be able to pick up a halfway prize, provided that they read something each week for 4 weeks. If our branches are able to be open to the public at this time, anyone can visit their local branch and pick up their prize. If we are still required to be closed, please call or email your local branch to make arrangements for a contactless pick-up. After August 20th, participants can pick up their final prizes, provided that they read something each week for 8 weeks.
For more information and optional activities like a summer bucket list and more, check out our Summer Reading Program page or email programs@nullwmrl.ca
Happy Summer Reading!