Neepawa Library is ready for Summer Readers!
Wednesday July 7, 2021
Summer is a great time to get outside and enjoy the beach or a backyard BBQ, but while we are still being cautious in Manitoba about where we go, there's always a good book or three to read while enjoying some shade on a sunny day.
Neepawa Library will continue to offer picture book bundles or custom borrowing lists built on request for any age reader so we can keep those young minds limber over the summer months. The WMRL Summer Reading Program simply asks for kids to read *something* every week this summer to qualify for prizes and we will be making weekly suggestions of books on the Reading Theme of the Week to make it easy to find something fun to read. Just let us know what you're looking for and we'll do our best to keep you and your young readers in books this summer.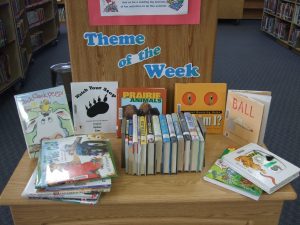 For more information about the WMRL Summer Reading Program, give us a call in Neepawa at 204-476-5648 or check out the Summer Reading Program information on our website.